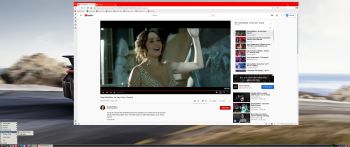 ABOUT exGENT Rpi4
I've built a Gentoo system for Raspberry Pi 4. Just for fun, but it took me four days to compile everything from "scratch". Six days if I include failed attempts to install Firefox and Chromium. exGENT Rpi4 is a full Gentoo/Linux Desktop system with LXDE (an extremely fast-performing and energy-saving desktop environment). Study all other included packages in exGENT Rpi4. The most important apps are NetworkManager, Gimp (photo editor), SMPlayer and the Vivaldi Browser – From the creators of Opera, a browser that is fast, but also a browser that is rich in functionality, highly flexible and puts the user first.
Raspberry Pi 4: How much better is it than the Raspberry Pi 3 Model B+?
Compatibility :: April 2020
Unfortunately not all systems made for Raspberry Pi 3 and 2 will run on the new Raspberry Pi 4 computer. They need to be upgraded with a new kernel. I therefore have to upgrade the systems I distribute. I.e. RaspEX, RaspEX with OpenCPN, RaspEX Kodi, RaspAnd Marshmallow, RaspAnd Nougat 7.1.2, RaspAnd Oreo 8.1, RaspAnd Pie, EXTON OpSuS Rpi, FedEX Rpi3, exGENT Rpi4 and RaspArch. I have until now (200410) only upgraded RaspEX, RaspEX Kodi, RaspArch, exGENT Rpi4 and RaspEX with OpenCPN. Read about the new Raspberry Pi 4.
KERNEL
Kernel 4.19.113-exton-v8 is used.

SCREENSHOTS
Running Vivaldi and YouTube in exGENT Rpi4
Running SMPlayer in exGENT Rpi4

Read about my Android-x86 Systems – 10, Pie, Oreo, Nougat, Marshmallow, Lollipop and KitKat at
andex.exton.net – latest is AndEX 10 (with GAPPS) and AndEX Pie 9.0 (also with GAPPS)!
and
about my Pie, Oreo, Nougat, Marshmallow and Lollipop versions for Raspberry Pi 3/2 at
raspex.exton.se – latest is RaspAnd Pie 9.0 (without GAPPS) and RaspAnd Oreo 8.1 (with GAPPS)!