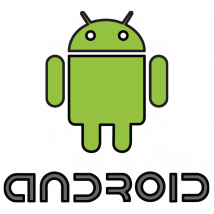 Since I only have six computers myself I was looking forward to hear from other testers about their experiences.
In connection with that I'd like to share with you some comments on my main Android-x86 site ANDEX.EXTON.NET.
One member had this question:
I would like to try AndEx on an old laptop, but since payment is required, I would like to know if this (Android 6.0.1 Marshmallow) run on an Intel Pentium-M processor without SSE3? In case this cannot be run on that platform, what do you recommend?
Another very positive/enthusiastic member (not me!) answered:
I simply bought all three versions to test with. All three work fine on most PCs/laptops, especially as long as the PC/laptop has an integrated/onboard graphics chip (like accellerated intel chipsets 3000, 5000, 6000 etc., and even older ones). If you have discrete graphics cards you may have some issues or it may even not work properly at all. If you really are reluctant to buy these very advanced versions you could try some of the free less capable Android-x86 versions first and only then buy the ANDEX versions (after testing your hardware with Android-x86).
After that the very same member gave this general comment on andex.exton.net about Andex Marshmallow 6.0.1:
This version works fine the newer hardware I tested it on. For older hardware I personally would recommend the Android-x86 KitKat 4.4.4 Build 8 with GAPPS, kernel 4.0.9-exton-android-x86, Bluetooth (working!) and Mesa Exton Version. I have all 3 versions (Android 4/5 and 6) running great on several test systems and at least according to my testing, especially Android-x86 KitKat 4.4.4 works really great (and fast, graphics accellerated) on more systems than e.g. this latest version. Version 4.4.4 works on older and common Dell and Packard Bell PC's. FWIW: I got the latest version 6.0.1 running 100% fine on a Dell Optiplex 7010 PC. That Dell has an onboard intel graphics chip. But is really not an old PC.
And he went on saying:
BTW: Easiest way AFAIK to test these releases is to simply plug an USB 2.0/3.0 stick with the (previously on another PC) Android-x86 installed version on into any PC. That way I just, in addition, installed and tested this latest Android-x86 ANDEX kernel 4.4 (Marshmallow 6.0.1) on additional Dell hardware and am pleased to report it works great, at least on the systems I tested it on, all with integrated/on-board graphics though. E.g. my Dell E6320 (a 4+ year old core i5 4GB RAM laptop) gained a new lease of life with a the blazing fast ANDEX 6.0.1 Android version on it!
My comment:

Your comments are so positive/enthusiastic that I like to use them to promote my Android-x86 builds.
He answered me:
But these comments are realistic, and were not really intended to be positive. I had no problems with any of your versions except for to be expected incompatibility with (especially) older systems and the latest Android-x86 builds. BTW: The only PC I did get lots of "Android App" errors on this could still be solved by disabling the discrete Nvidia graphics card and use the onboard graphics chips instead (solving the graphic driver/chip problems). That, of course, is not always the best option and that's why that that one PC I installed the "Nox" version 3.1.0 Android Emulator for Windows. But make no mistake; native Android(-x86) like these AndEX versions are the only way (that I know of) to get optimum Android performance.
I wrote an article 150505 about How useful an Androx-x86 system can be for the average computer user. I think the comments above prove my opinion.